Importing projects from DoneDone Classic
If you are both an admin/owner of a Classic account and your DoneDone 2 account, you can import projects from your existing DoneDone Classic accounts into your DoneDone 2 account.
First, go to the "Accounts & Billing" section of the DoneDone 2 account you want to import projects into.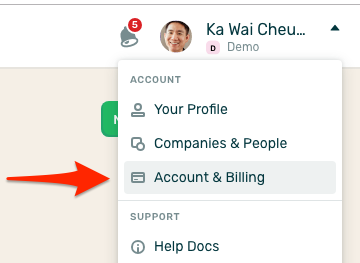 Next, click on the "Sign in to Classic" link on the left-hand navigation. Then, provide your DoneDone Classic username and password. Note: Your DoneDone Classic credentials are not tied to your DoneDone 2 credentials.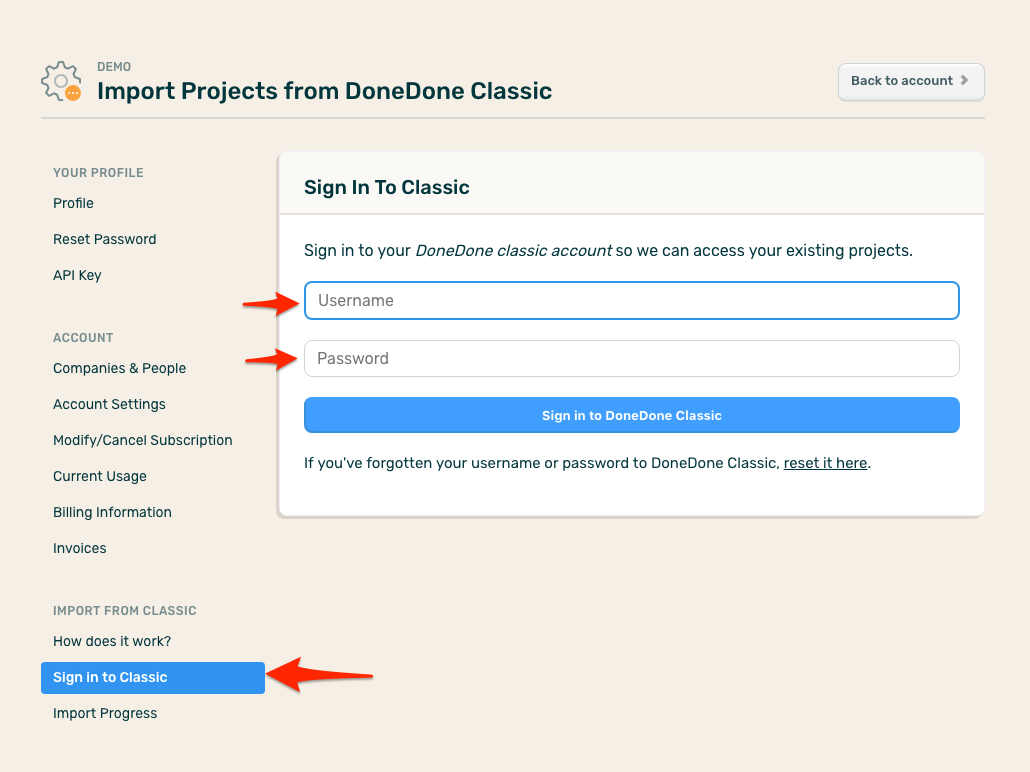 If you have multiple accounts, choose the one you want to import issues from.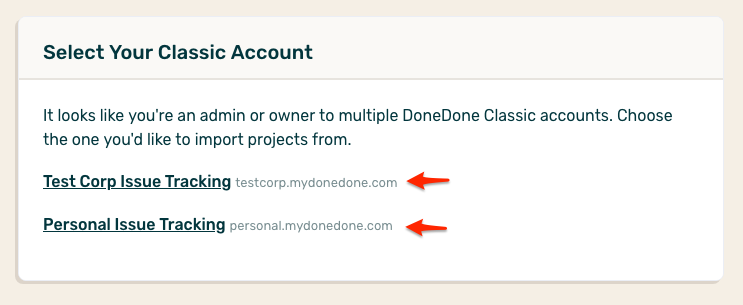 Finally, select the projects you'd like to import into DoneDone 2.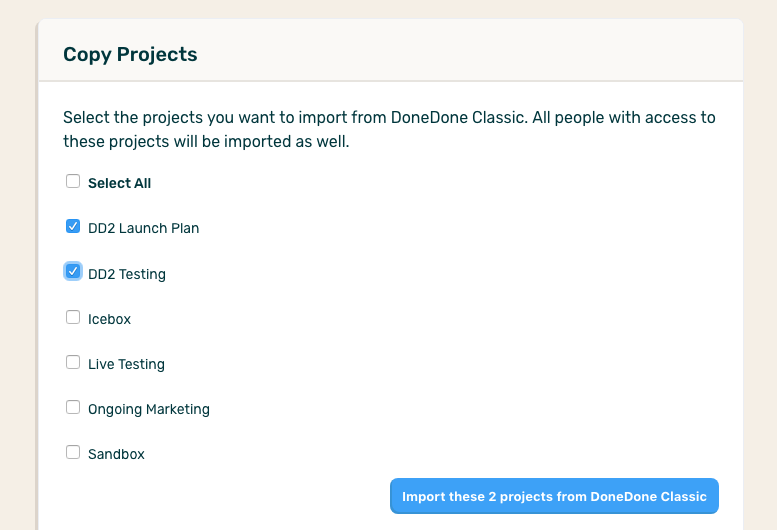 At this point, the projects you've requested to be imported are queued. You can refresh the import page at any time to get a real-time status update. You'll receive an email as soon as all of your projects have finished importing, so we recommend you move on to other things and wait for the email.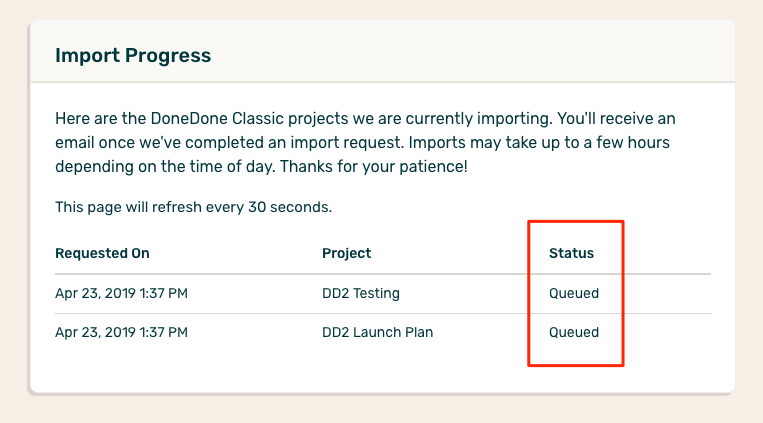 Typically, imports will complete within an hour, but it depends on how many projects you've requested and how many other DoneDone import requests by other customers are in queue.
Once the import process has completed, your project and its issues are ready to view. In addition, all users with access to that project in DoneDone Classic will be imported as well. However, you will need to send any new users an invite to register with DoneDone 2.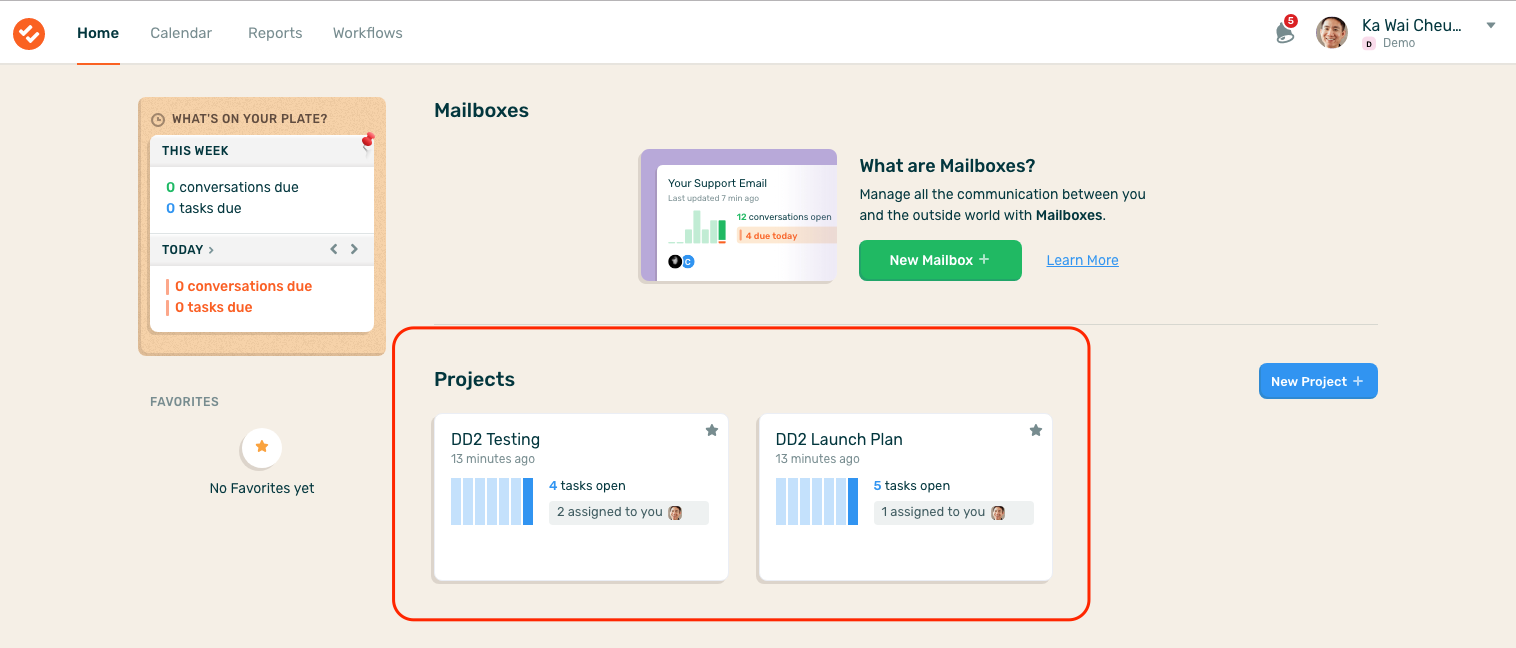 ---
---