Adding and removing Companies & People
DoneDone users are organized into companies and people. This makes it easy to work with multiple clients and organizations inside your account. Below are steps on how to add and remove companies and people.
Note: In order to add or remove companies and people, you must be either an admin or account owner. To learn more about the different types of account roles,
click here.
Adding a new company
To get started, sign into your account. Click on the drop down menu in the upper right-hand corner of your dashboard and select Companies & People.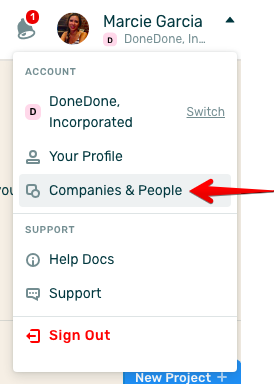 To add a new Company, click Add Company + at the top right-hand corner of the page.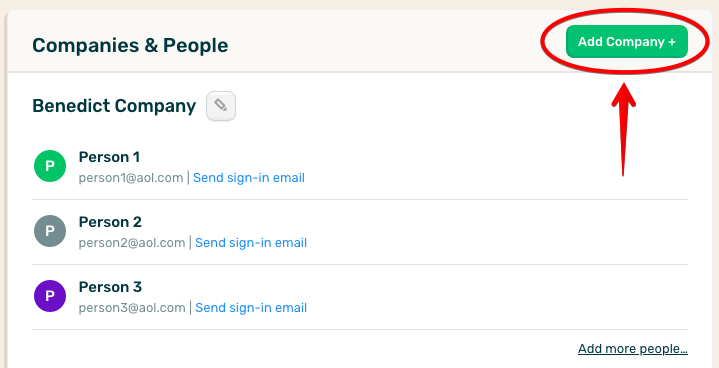 You can then type in a company using any name you like. It can be an internal nickname or any other organizational name you want to reference it by. Hit Save & Add People to add the company and move on to the next step.

Adding people
Once you've added a company, you can add people to it on the following screen. To add people, simply type in their name, e-mail address, and assign them an account role. You can also determine whether you would like to immediately send sign-in emails to these people once you add them. Then hit Save & Add People and you're done!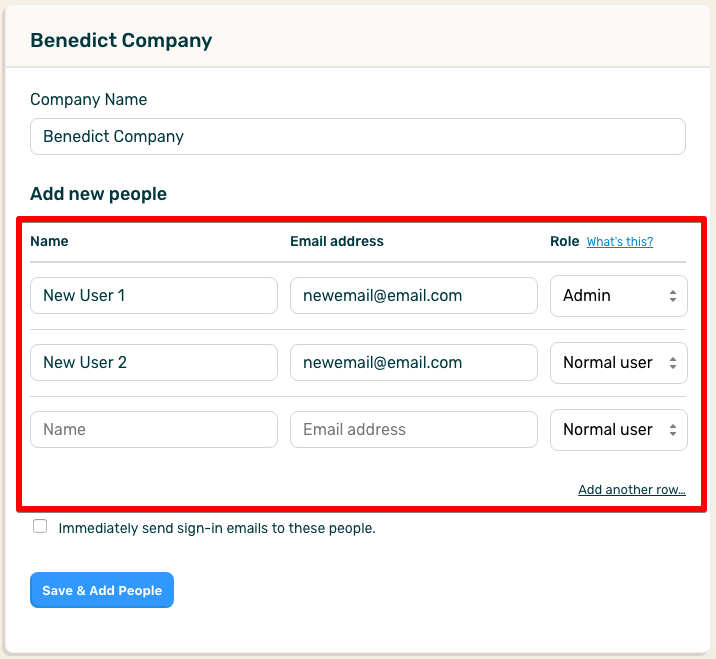 In the future, if you want to add more people to a company, you can do so by clicking on the company profile name or the edit icon next to the company name. You can also click on Add More People at the bottom right-hand corner of the company listing.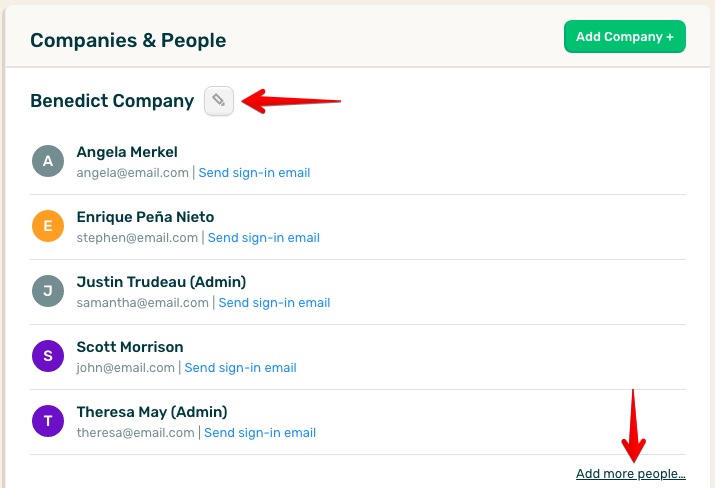 Deleting people
As projects evolve, so do the people working on them. If you find you need to remove people who are no longer with a particular company, or who are not working on the account anymore, you can do so in a few easy steps.
To remove people from a company, click on the that person's name from the company list to get started.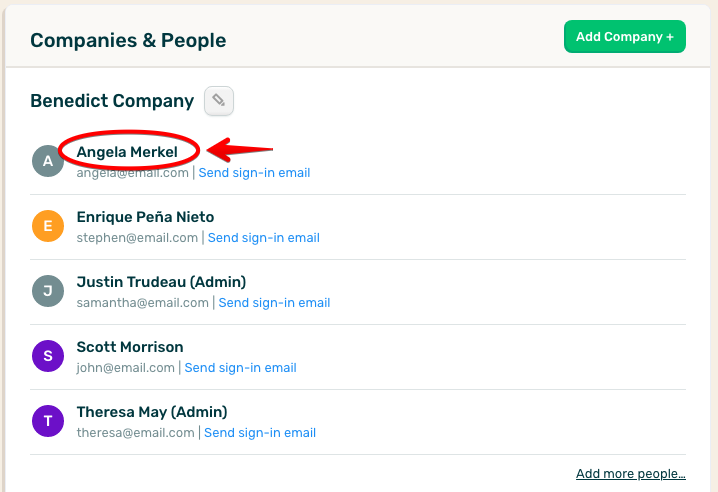 When you click on an individual's name, you will be taken to their profile where you can do things like edit their name, assign them to a different company within your DoneDone account, change their account role, and see what items they are currently assigned to. If you are only interested in deleting the user, continue scrolling down to the bottom of the page.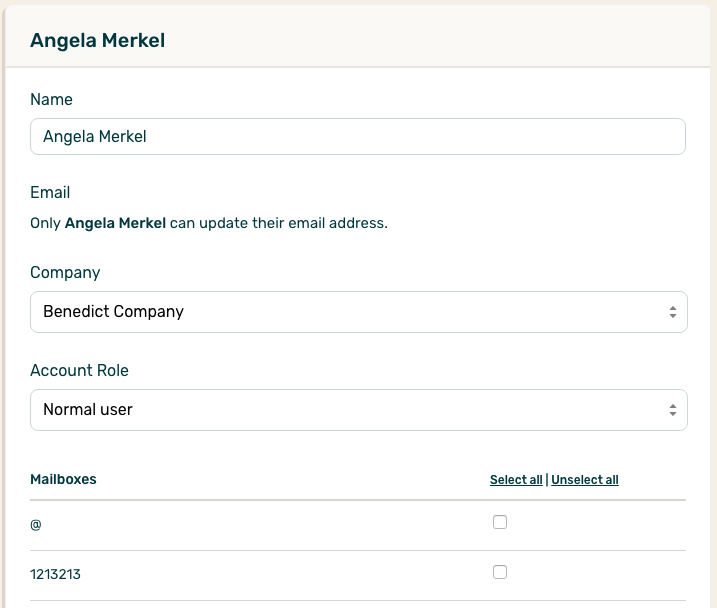 Look for the box that says Delete this User. Check the box to acknowledge that this action is not reversible, and then select whether you would like to re-assign the user's items to another user, or unassign all of their items. Finally, click Delete [user name] and this person will no longer show up in the company listing.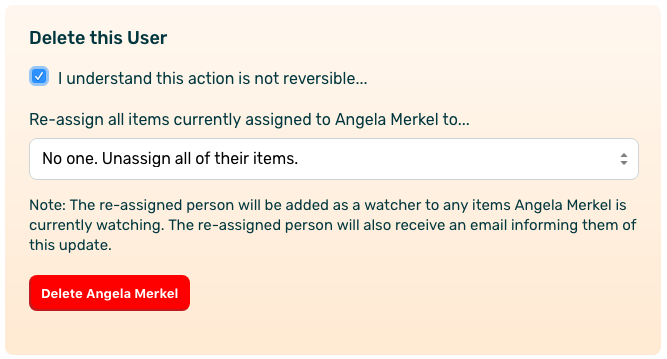 Deleting a company
Let's say you have fulfilled an obligation to a company or are no longer working with a particular client. You may wish to remove the company from your account in order to stay up to date.
In order to delete a company, you must first remove all people from within that company. To remove people from a company, refer to the steps listed above under Deleting People.
Once you have removed all people from a company, you can then delete that company in two easy steps. From the Companies & People list, select the name or edit icon of the company you wish to delete.

Next, hit Delete on the right-hand side and the company will be permanently deleted from your companies list.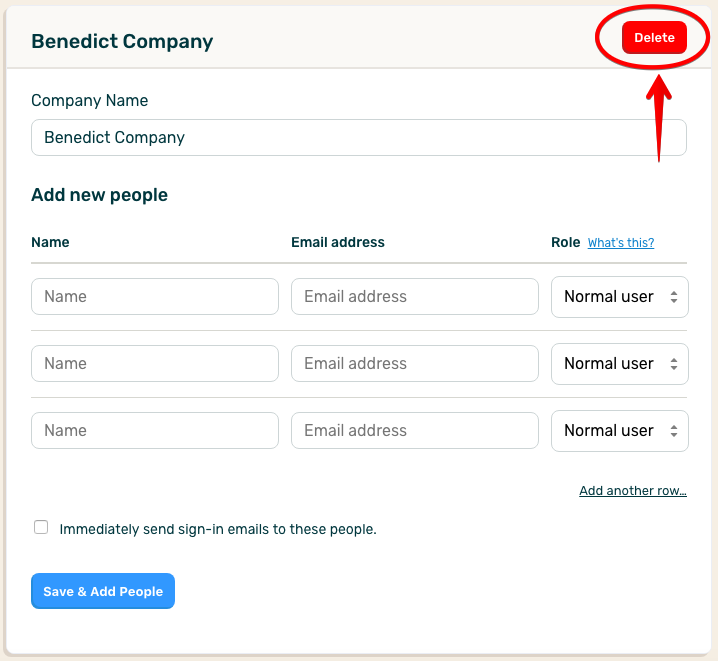 ---
---