How do I redeem a promo code?
Who doesn't love a deal?! From time to time, DoneDone offers special promotions that are redeemable via a promo code.
If you're an Account Owner, you can apply a promo code to your account for a special discount. Simply select Account & Billing from the Profile dropdown. From there, select Billing Information and enter your promo code.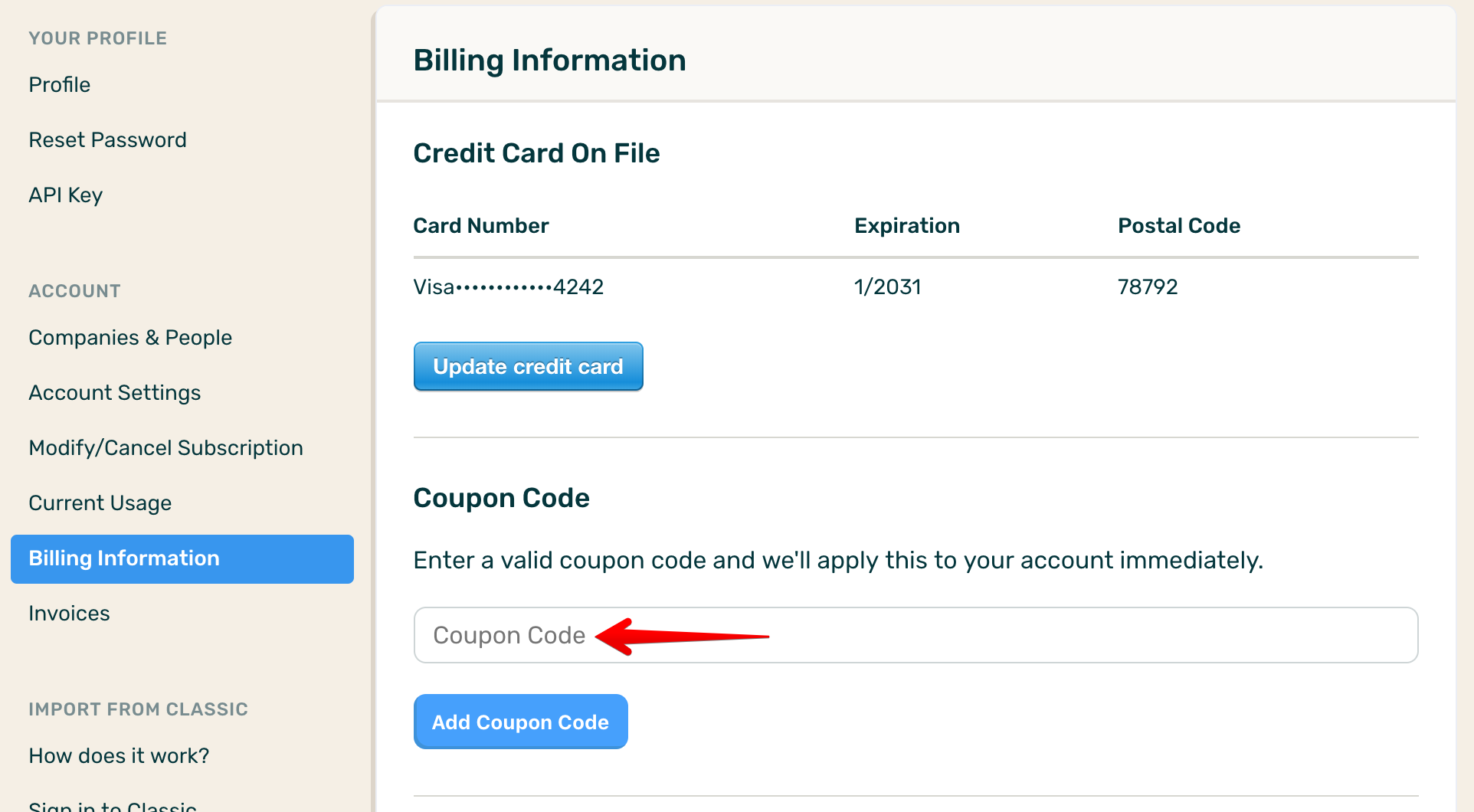 Only one discount and promo code can be redeemed at one time. Some promotions must be redeemed within a certain period of time.
Once you've successfully redeemed a promo code, you'll see it reflected in Current Usage and all subsequent invoices.
---
---