Using Task Description Templates
Do you ever find yourself looking for additional information after a task is logged or struggling to remember what data points should be included in a commonly logged task? We've got a solution!
Task Description Templates help standardize and expedite the description of tasks so that you and your team can stay on the same page. Each template prompts task-loggers with a designated set of data elements, which creates consistency and ensures that tasks are logged completely and quickly.
Task description templates are specific to a particular Project, but luckily, creating them is easy and can be created for any Project.
Creating a new Task Description Template
As the name implies, Task Description Templates are only available for Project tasks. To get started, log into your DoneDone account and select the Project you wish to create a template for.
Once you've selected the Project you want to create a template for, click on the Project Settings button located to the right of the Project Name in the upper left-hand corner of your dashboard to reveal a drop down menu.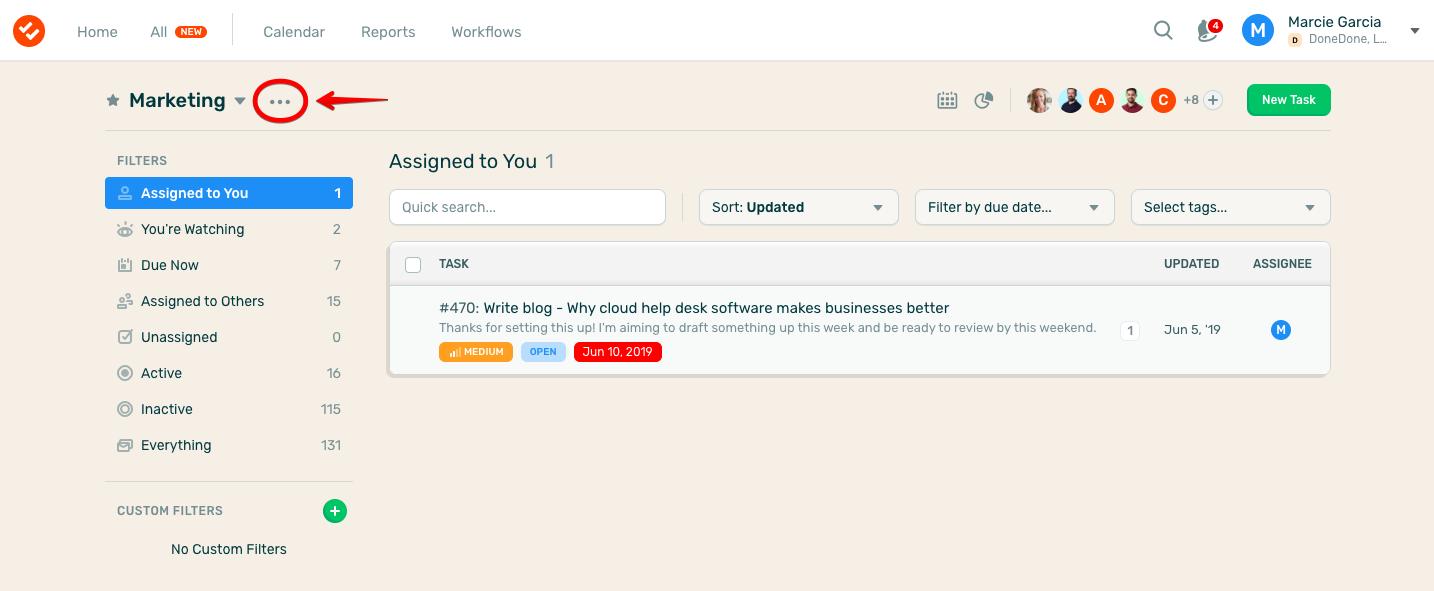 Click on General Settings.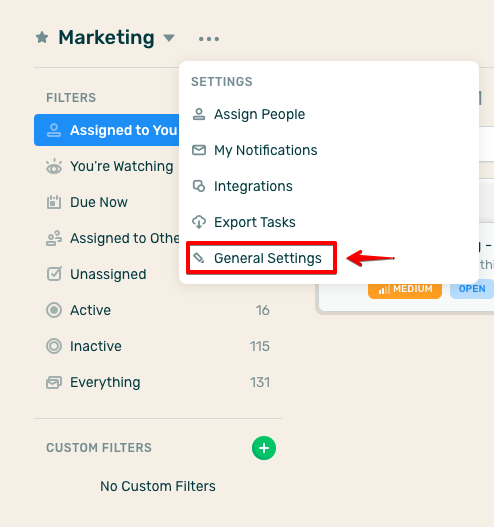 Next, locate the section called Default Description Templates. Here, you have the ability to create a new task description template, edit an existing template, or delete an existing template. In the example photo below, you'll see there's already a saved template used for Design Support Requests.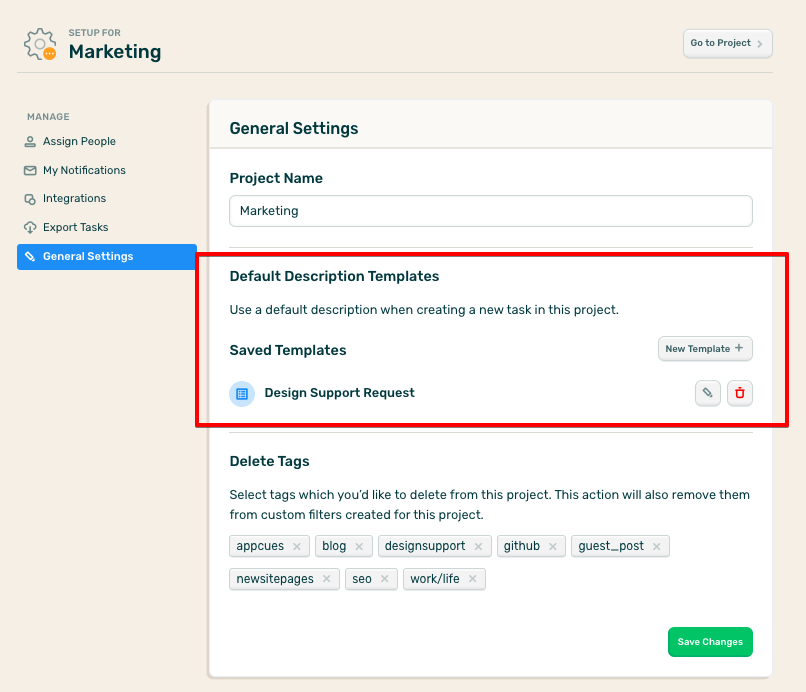 To create a new template, simply click on New Template +. When prompted, you can name your template and create a description that can be saved for future use. In your description, you can create areas to capture data points such as Name, Phone Number, E-mail, or any other information you'd like to capture in your logged tasks. As an example, see what we've written in the Design Support Requests task description template below.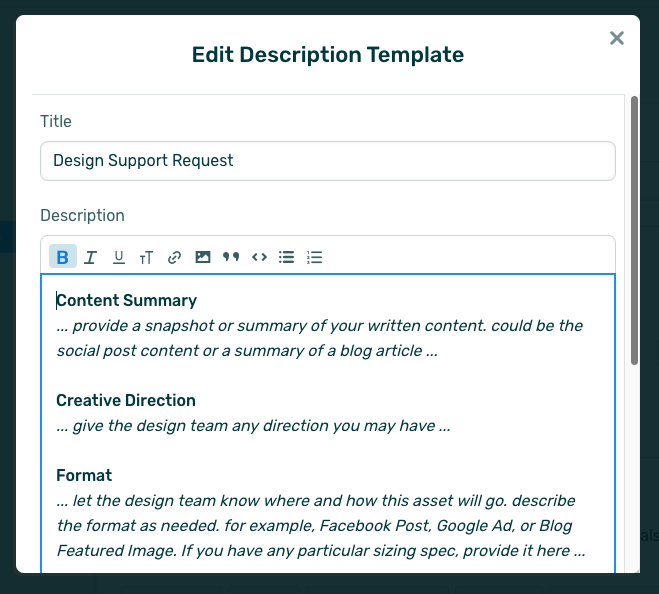 Once you've given your template a name and filled out the description, hit Add Template and you're all set! If you ever need to edit or delete a template, simply return back to the Default Description Template section of your Project's General Settings and click on the edit or delete button of the task description you'd like to change.

Using Task Description Templates
Once you've created a task description template to use, you're ready to put it into action. When you're ready to create a new task, follow the instructions below.
From your Project dashboard, click on New Task.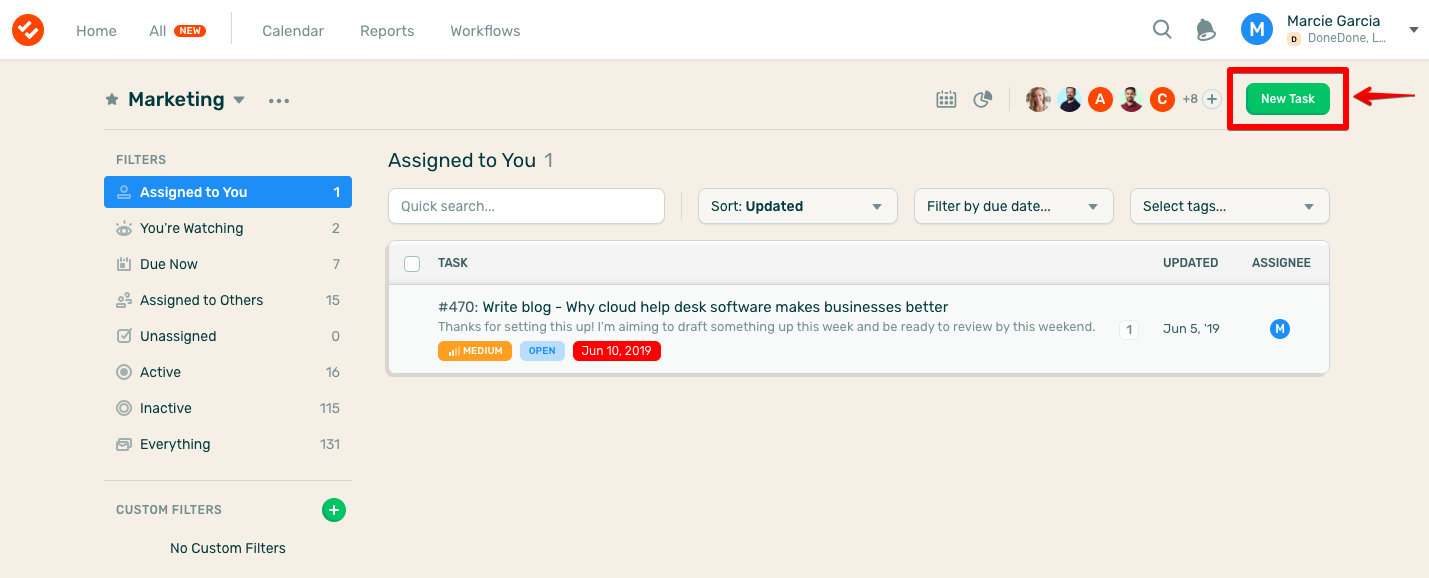 Give your task a name and set any other metrics you'd like, such as the priority level, status, due date, tags, and assignments. Then, in the body of the description, click on the chat bubble icon.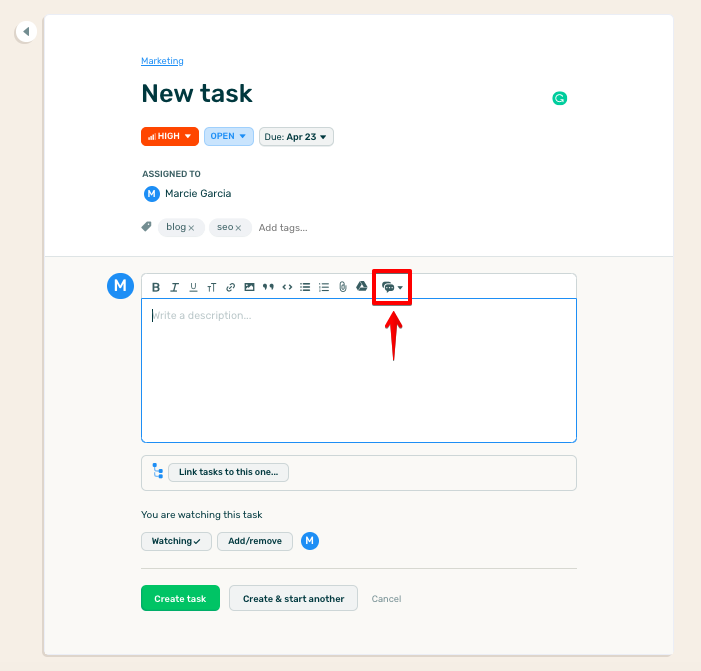 From here, you will see a drop down menu of any saved task description templates you have created for this Project.

Select the template you'd like to use and it will automatically populate the text body with your saved task description. Fill out the rest of the task how you normally would, hit Create Task, and you're done!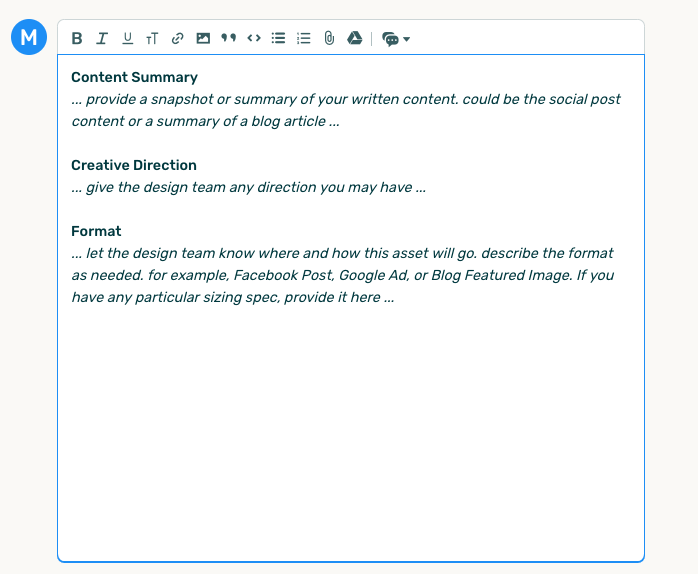 ---
---