How do I update my credit card information?
Inevitably, the time will come when you need to make changes to the credit card on file for your DoneDone account. Whether you've just finished a free trial and wish to activate your account or you just got a new card, it's easy and relatively straightforward to update your payment method.
First, log into your DoneDone account. In the upper-right hand corner of your dashboard, click on the account name to pull up the drop-down menu. Then, select Account & Billing.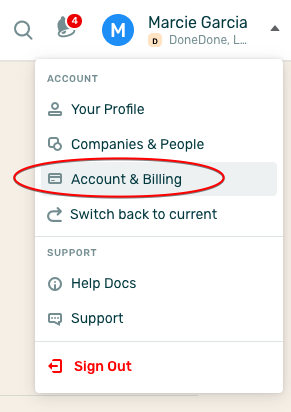 Only Account Owners have access to Account & Billing information. If you do not see this listing in your drop-down menu, it means you are not an Account Owner and will need to contact the owner in order to make changes.
Once you click on Account & Billing, you will be taken to the Account Settings page. From here, you can do things like modify your Account Name and Avatar or Companies & People. In order to update your credit card info though, select Billing Information.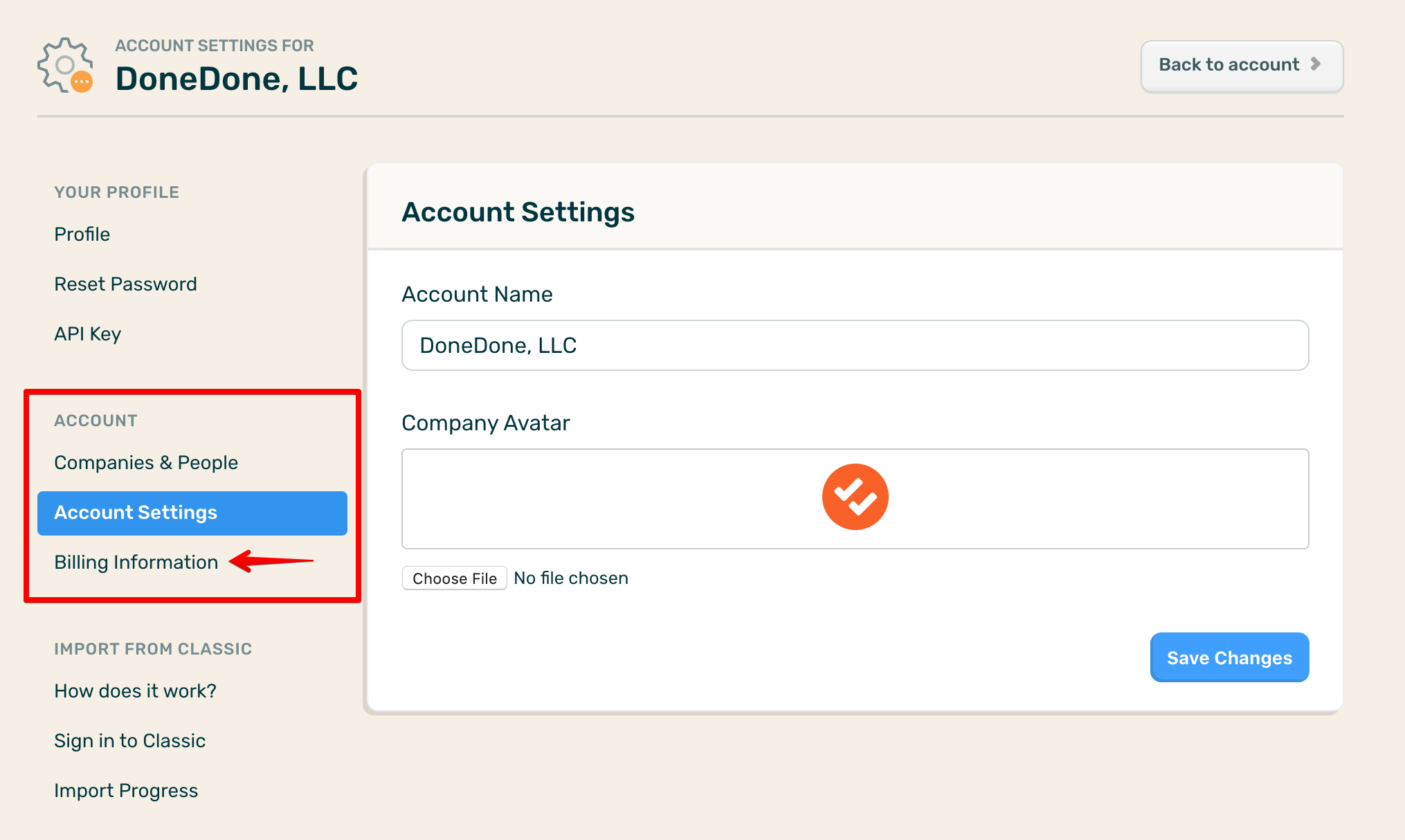 Under the Billing Information section, you will be able to modify your current subscription, view upcoming and past invoices, and update your billing contact. To update your credit card, simply click on Update Credit Card, input your card details, and hit Update credit card. You're all set!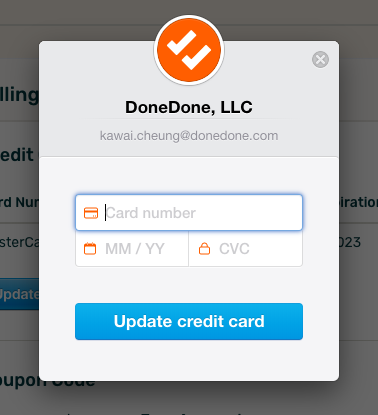 Note that from this page, you can update your billing contact information. To learn how to update this information, see our help doc on Invoice & Billing Information.
Keep in mind that all billing notifications (like invoice receipts or any other billing transactions) will be sent to your designated Billing Contact, so make sure that it's current and accessible to whoever manages billing issues for your account.
---
---