Updating your profile
Updating your profile is a great way to personalize your experience and help you and your team keep track of actions taken within DoneDone. To update your profile, first sign into DoneDone and start from your dashboard.
Click on the drop down menu in the upper right-hand corner of your dashboard and select Your Profile.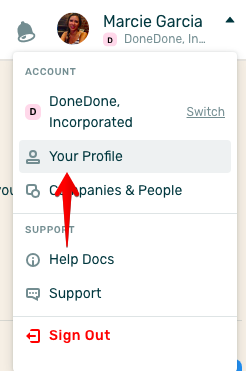 From there, you can update your name, e-mail address, and Avatar, which will help you and others quickly identify your actions within DoneDone. You can also update your timezone and opt in or out of periodic news and updates that will help you keep up with the latest at DoneDone.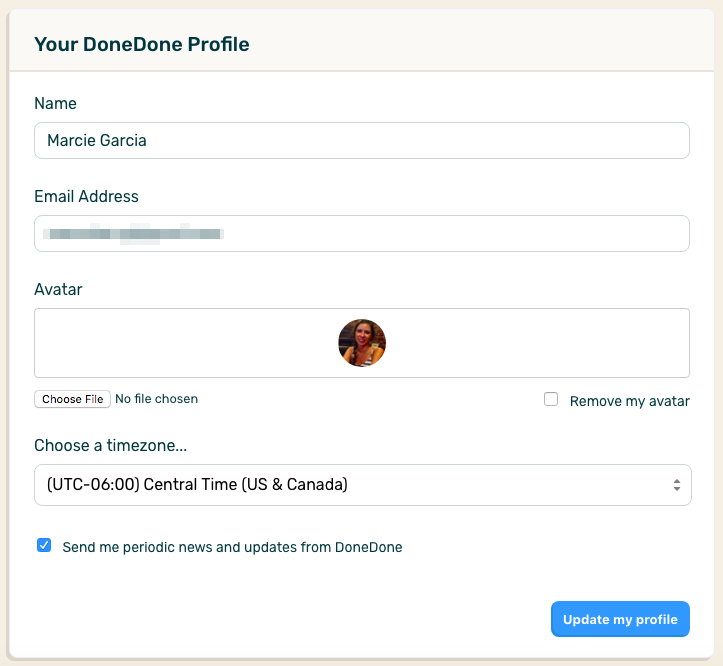 ---
---