Invoice & Billing Notifications
Account Owners are able to review invoice history and manage where invoices are emailed after each payment.
It's recommended to have more than one Account Owner so that if one were to leave the company or be unavailable for any reason, another is able to manage the account.
Viewing Your Invoice History
A full history of your invoices can be found at any time by selecting Accounts & Billing from your user dropdown menu in the upper right.
Then choose Invoices from the menu to your left. This will provide a complete history of all your paid invoices which can be viewed and printed.
Payment & Billing Notifications
When ever a payment is made, the Billing Contact will receive a paid invoice by email. We'll also send you a notification for any other billing activity like a failed payment.
An Account Owner can update the Billing Contact by selecting Billing Information from the Accounts & Billing page found in the user profile dropdown menu in the upper right.
The Billing Contact can be an individual like john@mycompany.com or a team address like accounting@mycompany.com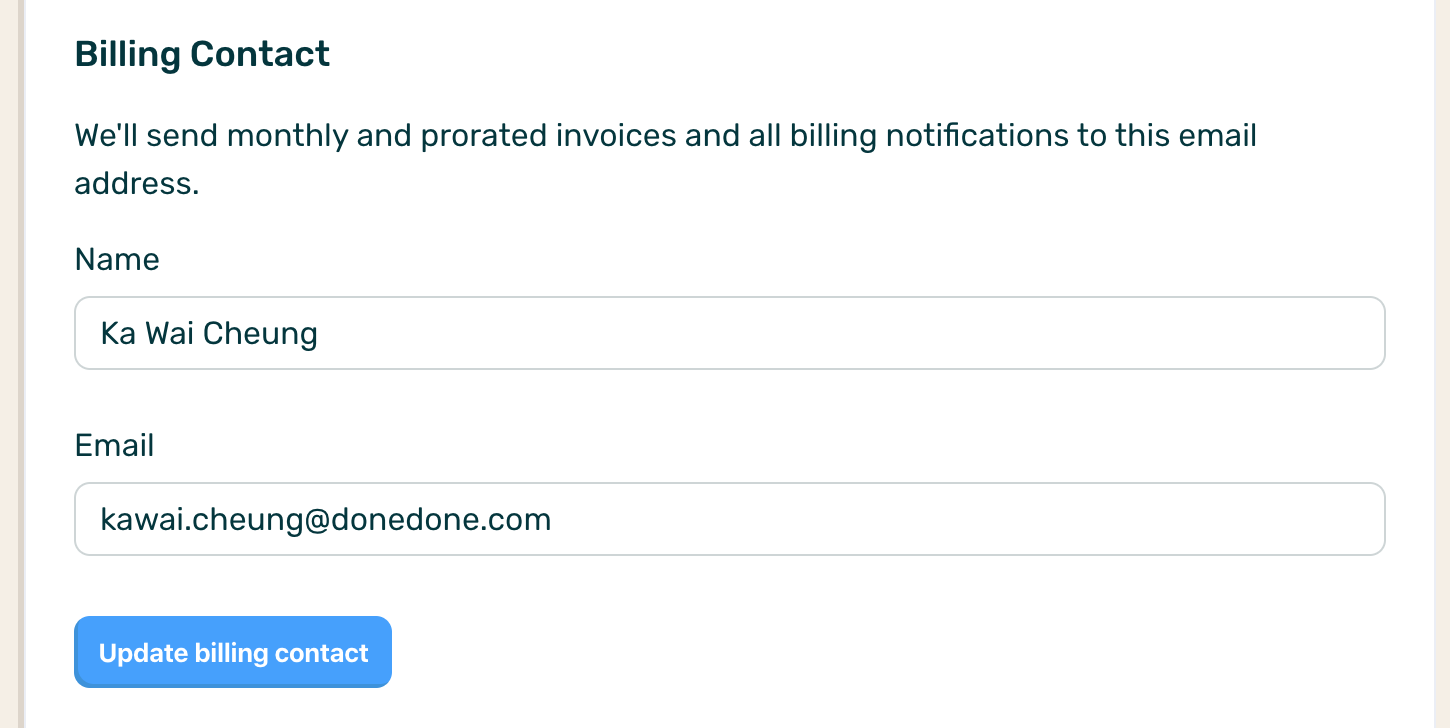 ---
---